CONTRACT CFO, ABORIGINAL SERVICES
Hensgen Partners provides contract CFO services to a very large Aboriginal Controlled Community Organisation (ACCO) in north west Victoria with an annual budget of $30 million and 250 staff. We manage all aspects of the finance function and report directly to the CEO and Chairman alongside a talented management team.
TRANSACTION SERVICES, AGRIBUSINESS
Our client owned a substantial fertilizer distributorship and rural merchandise stores. The business operated from ten regional locations with revenues of well over $50 million. We assisted our client prepare their business for sale and conduct a national campaign which resulted in the sale to a major global corporate in the agribusiness sector.
MINISTERIAL APPOINTED CHAIRPERSON
The Greater Sunraysia Pest Free Area Committee is a semi government organisation tasked with conducting projects that attempt to control and eradicate Queensland Fruit Fly in the Sunraysia area. Karen Hensgen was appointed committee chairperson by the Minister of Agriculture.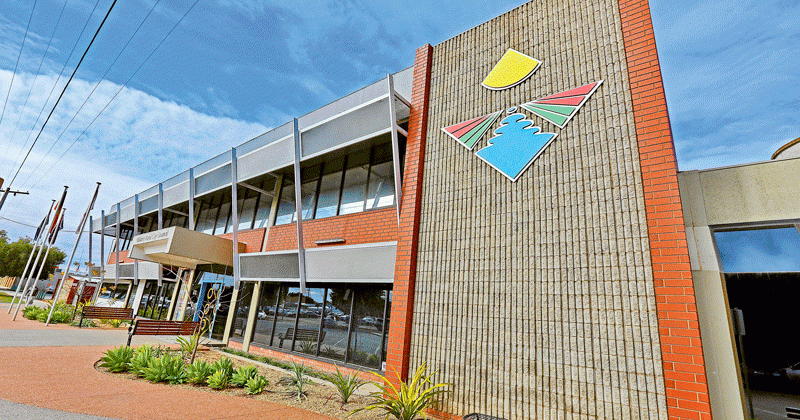 MILDURA RURAL CITY COUNCIL
CHAIRPERSON, AUDIT COMMITTEE
The committee oversees and monitors the effectiveness of MRCC in carrying out its responsibilities for accountable financial management, good corporate governance, maintaining an effective system of internal control and risk management and fostering an ethical environment. After a number of years as a member of the MRCC audit committee, Karen Hensgen was invited to chair the committee.
BUSINESS SERVICES, AGRIBUSINESS
Our client is the world's largest propagator of fruit and nut trees for the horticulture sector. Our services to the business included the establishment of the Australian joint venture, provision of a contract finance manager, development of strategic business plans, setup finance systems, process and controls and secured substantial government grants and bank finance to fund a major expansion.
BANK ADVISOR, WINE MANUFACTURING
Conducted pre-lending financial due diligence on behalf of a major Australian bank on the financing of a proposed $100 million wine bottling, packaging and storage facility in a capital city location. Assessed the financial viability of the project, conducted stress testing on the business plan and financial model and advised our client in relation to the financing of the project including security and covenants.
VALUATION SERVICES, RETAIL FASHION
Conducted a valuation on behalf of a national retailer of ladies fashion shoes. Our client had over 70 stores around Australia. We assessed the enterprise and equity value using APES225 guidelines, prepared a substantial report outlining our findings and provided advice to management in connection with a possible sale or IPO of the business.
BUSINESS SERVICES, AGRIBUSINESS
Hensgen Partners provides business services to a genetic licensing company in the table grape industry. Our services include the development and maintenance of a grower database to tracking and invoicing of royalty income and working closely with management and shareholders to develop and implement business processes and strategies.
INDEPENDENT BUSINESS REVIEW, AIRLINE
Conducted an independent business review for a major Australian bank seeking insights into its financial exposure to a large regional airline. Advised the bank on the trading performance and prospects of the business and assessed the bank security position. We monitored the borrower's capital raising process and the ongoing trading performance of the business.
BUSINESS SERVICES, HORTICULTURE
Established a labour hire company to supply experienced seasonal workers to the Australian horticulture sector. The business commenced in 2018 and will employ up to 300 seasonal workers from Australia and the Pacific Island countries. Hengsen Partners established the company, created the systems and processes and provides back office support services.
STRATEGIC ADVISOR, WINE SECTOR
This client is a large and iconic Australian wine maker with popular brands that are sold in domestic and export markets. A dispute arose between local and foreign shareholders. We advised the Australian investors on refinancing and restructuring options to facilitate the sale of the locals shareholders interest in the business to foreign investors.
BANK ADVISOR, WINE SECTOR
This winery is one of Australia's largest and most recognized wine brands. The business was in need of additional capital. We acted for the company's financier on a financial restructuring. Our services included a strategic diagnostic review, exploration of options for the lender, and active participation in the refinance process with an incoming financier.
SECRETARIAL SERVICES, WINE INDUSTRY
Our role with Murray Valley Wine IDC includes accounting services, general purpose financial report preparation and statutory duties and communication with stakeholders. Additional tasks include preparation and collection of annual project voting for around 400 wine grape growers, winery database management including surveying industry bodies and levy collection for 40 wineries
BUSINESS SERVICES, AGRIBUSINESS
Special New Fruits Licensing (SNFL) is a Spanish company that specialises in the breeding and licensing of table grapes. SNFL has recently established a presence in Australian and Hensgen Partners has been contracted to provide business support services, including company secretarial, accounting, taxation and business advice.
ADVISOR, FOOD MANUFACTURING
The Preserves Company is a manufacturer of gourmet sauces and preserves, which are packaged and sold throughout Australia under the Stefano's label. The business has significant potential and is in a development growth phase. Hensgen Partners provides business services to the company and is working closely with the company on its growth strategy.
RESTRUCTURING, AGRIBUSINESS
Our client was suffering from a disruption in the retail nursery market and a major drought. Hensgen Partners restructured the business. We stabilised the cash flow, secured additional funding, refreshed the business model, enhanced financial controls and implemented a five year strategic plan. The business is now thriving and generating substantial returns.
STATISTICAL SERVICES, AGRIBUSINESS
This project involved data collection, analysis and compilation of reports on wine crush information for a wine industry group in a large Australian wine production region. We liaised with growers and led the compilation of crush surveys and reports. The survey achieved an unprecedented response rate of nearly 100% and the report was distributed publicly.
RESTRUCTURING, WINE MANUFACTURING
We played a key role in advising a major bank on their exposure to this large Australian wine manufacturer. Working in collaboration with the borrower, a series of projects were identified to streamline the borrower's asset base, whilst maintaining or improving profitability. The projects were implemented over two years and a substantial debt reduction was achieved.
STRATEGIC ADVISOR, AGRIBUSINESS
Our client was a major Australian bank with a portfolio of under performing loans in the agribusiness sector. We were engaged by the bank to perform a series of diagnostic reviews on individual businesses aimed at assisting the clients return to profitability and improve their businesses. The project was successful and enabled the bank to establish a close working relationship with clients and preserve value.
FINANCIAL VIABILITY ASSESSMENTS
We were contracted by the NSW government to develop a financial viability survey and model to evaluate sustainability of farm enterprises seeking access to government funding. The project included designing a user friendly data collection package to allow farmers to complete with minimum stress and confusion. Results from 120 farmers were compiled into a custom designed database.
FINANCIAL MODELLING, AQUACULTURE
Developed a detailed financial model to support the merger and integration of two substantial aquaculture businesses. The role included the integration of operational models into a post merger enterprise level financial model and incorporated synergy savings over a five year time horizon. Our modelling was later adapted for the sale of the merged group and a capital raising.
TRANSACTION SERVICES, BREWERY
Advised a client on the sale of a substantial brewery and cellar door venue in regional Victoria. Prepared a detailed Information Memorandum, associated documentation and assisted the client offer the business for sale via a national marketing campaign. Accompanied the client in liaising with interested parties and assessing formal offers for the business.
BUSINESS SERVICES, HIGHER EDUCATION
We provided business services to a large institute of higher education. Our role included managing the day to day finance function, preparing financial reports and reporting to the board and external stakeholders. We managed the planning and implementation of an ERP (Enterprise Resource Planning) system for teaching, administration and student services.
MERGER INTEGRATION, AGRIBUSINESS
Worked with directors and shareholders of one of one of Australia's largest vertically integrated fresh fruit and vegetable suppliers to identify and quantify opportunities to improve margins in key categories. Conducted in depth financial analysis to identify areas for improvement in the supply chain. Identified a series of projects aimed at strengthening gross margins in key products and processes.